HaP0-Intro - Henry and Patrick
Henry, a college student, has been bitten by a werewolf. Now both he and his friend Patrick have to come up to it.
It's a hand-drawn, greyscale strip using the ideas that don't fit the universe of Werewolf Richard.
Again my take on the theme isn't according to the usual patterns.
Updates halted because I hoped to get more ideas for the current story arc. Since I didn't, I might go ahead with what I have.
This webcomic also has a backup site.
This comic also has a
chinese translation
(Thanks ltyd0619/
LunarClaw for the effort
).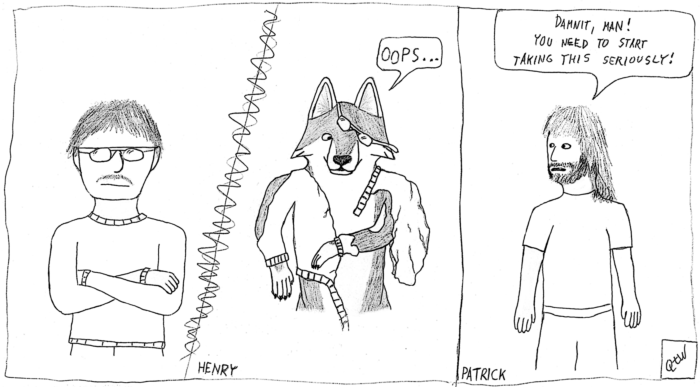 28.X.2007 13:19