Strip #1 - Dinner - Werewolf Richard
Werewolf Richard: Not-your-average werewolf stories with myths, opinions and fables about them in a point of view that shouldn't be taken seriously.
Descriptions of the main characters
Currently on hiatus. A half-finished storyline is in the works, sometimes I might throw in a standalone strip.
This webcomic also has a backup site.
Richard has also found his way
to China
(Thanks ltyd0619/
LunarClaw for the effort
).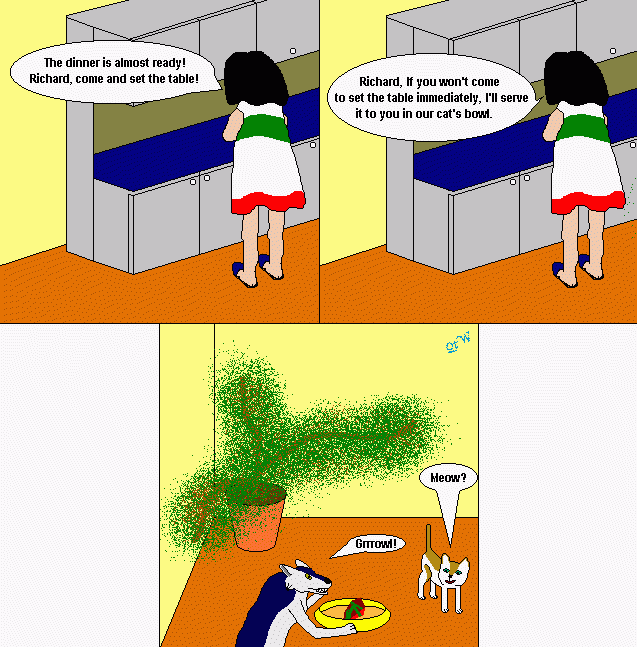 Welcome, you've found the site for "Werewolf Richard" the webcomic, in which I try to portray the world of shapeshifters (werewolves especially) in a humorous manner.
Both strips and full-page stories switch irregularily in this comic. The main part is always the humor, sometimes, unfortunately, at the story's expense.

Enjoy.

16.IV.2006 10:00